Where To Buy Pakistani Designer Dresses In The UK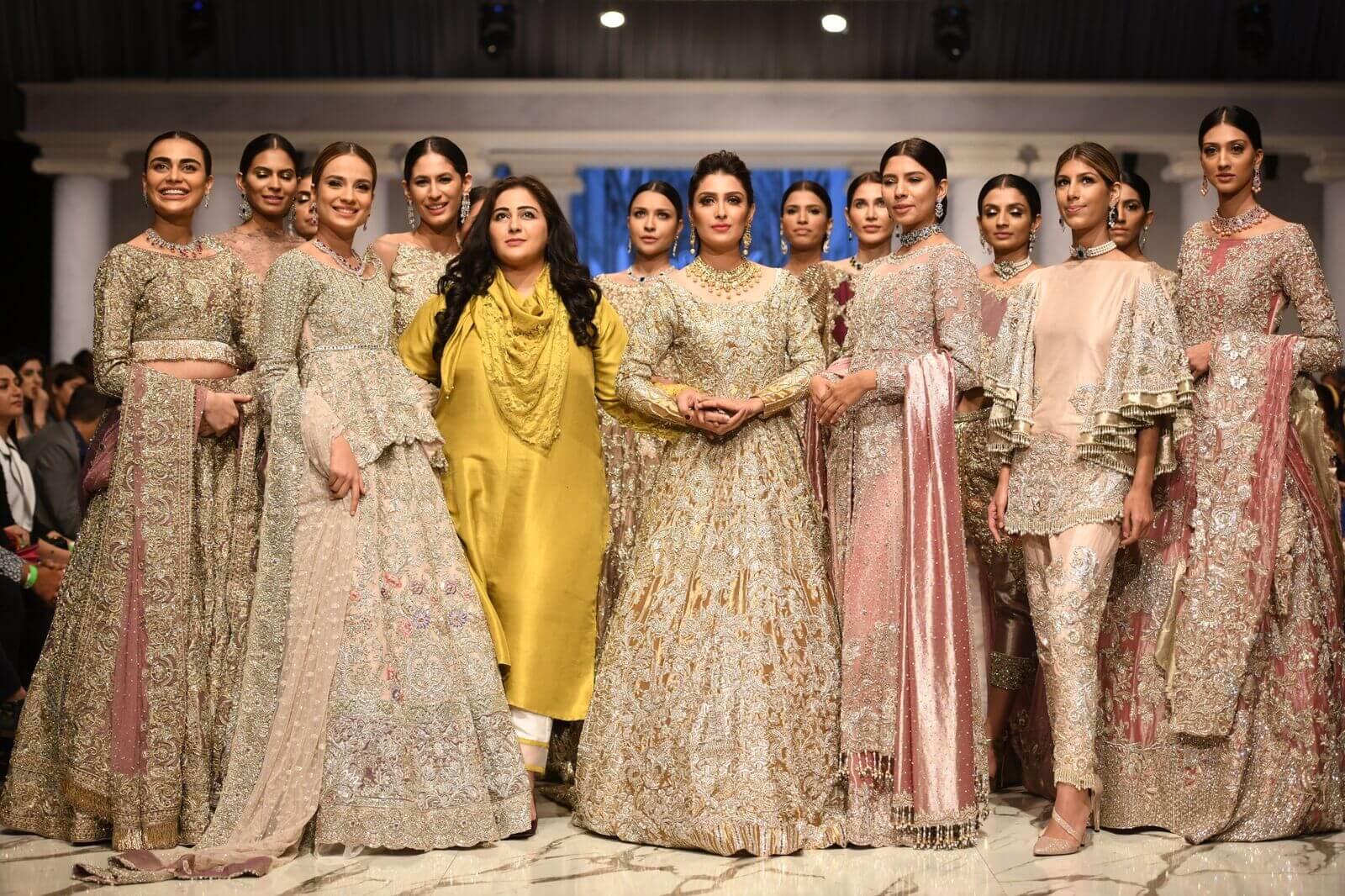 Whatever the occasion, it always helps if you're well dressed. The right dress can make you feel at ease, make you feel confident, and most importantly, make you feel beautiful inside and out.
In the UK, we're fortunate to have a wonderful blend of nationalities and ethnicities, making it a fantastic destination for culture and fashion. But that doesn't always mean it's been easy for Pakistani women in the UK to find what they're looking for. Being able to choose different types of designer dresses for different purposes is important, and it's vital to have choice. We're all different, and being able to find clothing no matter what your age and taste should be simple. Fortunately, thanks to Filhaal UK, it's just got a little easier.
If you're looking for Pakistani designer dresses in the UK, you've come to the right place. Find out more about where to buy Pakistani dresses to cater for all of your fashion needs.
Buying Pakistani designer dresses for casual wear
Everyday style doesn't have to mean ordinary - you deserve to look your best when you head out the door! Casual wear is a staple for your wardrobe. The likelihood is that you'll wear it every day, and so you deserve for it to be fabulous.
Filhaal UK sells a range of designer Pakistani casual dresses that will be perfect for your wardrobe. Simple linen styles are a reliable and comfortable wardrobe staple, available in different styles, colours and patterns, giving you a range of choice to suit your personal style and tastes. From bold colours to more muted tones, you'll be sure to find plenty of casual styles that you'll love.
Top designers, including Maria B, Limelight, Bonanza|Satrangi, BAROQUE, KHAADI, Agha Noor, and RANGOON, all have some incredible casual styles to help you find exactly what you're looking for.
With so many unique and beautiful styles at affordable prices, you could soon find yourself overhauling your casual wardrobe!
Finding the perfect Pakistani designer dress for evening wear
If you're looking for something for a more special occasion, or you're looking for some eveningwear, then you can find a lot of great Pakistani designer dress styles to help you make an impression, no matter what the event is.
Designer Pakistani dresses come in all kinds of fabrics and colours. If you want silk and embroidered details, rich colours and patterns, and flattering, wearable styles then you'll be sure to find what you're looking for at Filhaal UK. We sell dresses and suits from all kinds of designers, including popular names like Agha Noor, Maria B, Limelight, Baroque and others. With some incredible colour combinations and luxurious details, you won't be disappointed with the range on offer.
If you prefer your items unstitched, we can help you there too. We have a wide selection for you to help create your ideal look. Whether you have a special event coming up or you simply want to add a touch of elegance to your wardrobe, you can find everything you need at Filhaal UK.
Beautiful designer dresses for any occasion
Do you always need a special occasion to get dressed up and feel beautiful? Absolutely not. And for that reason, it shouldn't be made difficult to buy the clothes you want to buy. If you're struggling to find Pakistani designer dresses, then shopping online could help you find what you need.
At Filhaal UK, you can find traditional attire to appeal to all Pakistani women, including small girls, teenagers, adults and even older ladies. Finding a boutique that understands what you're looking for, what's relevant and what's stylish, is important, and that's what you'll get with us.
Some of our most popular designers include Limelight, Baroque, Agha Noor, Maria B, Tawakkal, Asim Jofa, Rangoon, Kesar and others, and you can find them all at Filhaal UK.
No matter what the occasion, you can find something for your wardrobe with Filhaal UK. There are so many amazing styles, and items from incredible designers that will give you a fantastic range to choose from. You can feel confident knowing there are a lot of different styles out there for you, with excellent craftsmanship and high-quality fabrics to make sure you're buying clothes that offer both style and value for money.
Don't forget your accessories
In addition to stylish designer Pakistani dresses, the right accessories can make all the difference. Accessories help you to transform your look again and again, making it new every time.
A dupatta can be the perfect finishing touch for an outfit, adding beautiful embroidery, colour and other details to help make your look truly special. You can also add trousers to create a two or three-piece that looks elegant, and suitable for all kinds of occasions.
At Filhaal UK, you can find accessories to complement your look and ensure that you have everything you need to feel fabulous.
Shopping at Filhaal UK
Filhaal UK understands the struggle that many women go through to find high-quality Pakistani designer dresses, and the lack of stores that are out there that sell traditional clothing for different occasions.
The store was established to help women find outfits for every occasion, be it a daytime look or an evening look. Choosing clothing should be fun, and you should have a lot of options to choose from. At Filhaal UK, we stock all kinds of outfits in different styles, including dresses, kurta, casual wear, unstitched, trousers, dupatta and more. Our team is able to help with recommendations and answer your questions to make sure you can find the perfect outfit.
If you want to know where to buy Pakistani designer dresses in the UK, you've come to the right place. With a wide choice of dresses, kurta, dupatta, trousers and other items, you won't need to look any further! Take a look at our full selection of Pakistani designer dresses and treat yourself to something special.